15 april 2017

An excerpt of the national convention of 
Veterans India along with video clips of the address of 
Gen V K Singh (Retd) , now serving as State Minister of 
Foreign Ministry Govt of India.

Kind regards & deep reverence 

Ajeet Singh Mac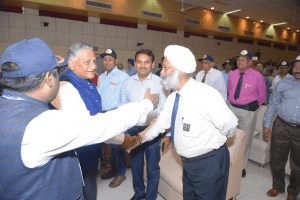 The conference of the veterans was a great event. Some excerpts:
The intervention of major Ajeet Sing Mac starts after 40% of the coverage.
(His writings can be found on fleeky and speakingtree of India.)
Jai Barat!